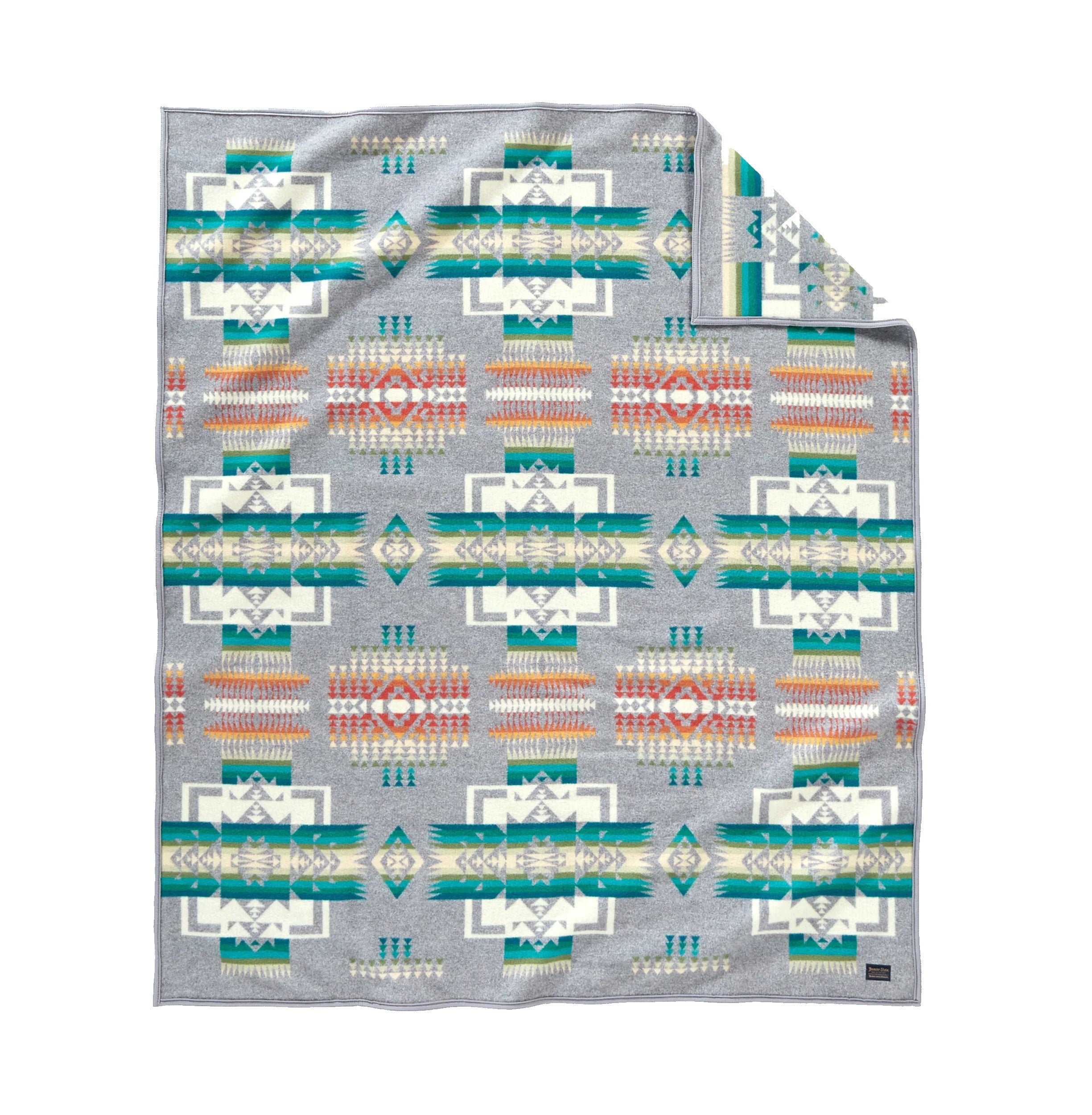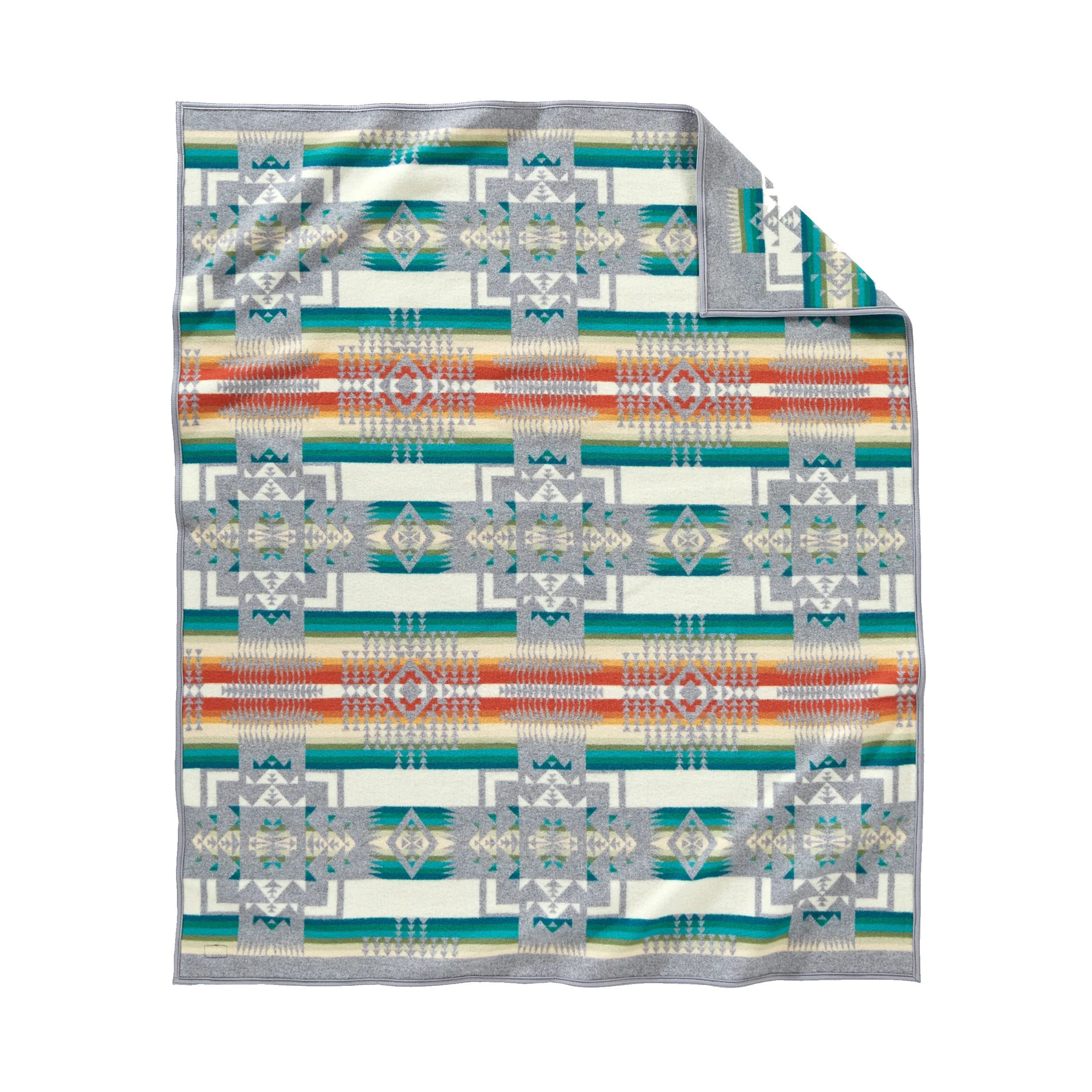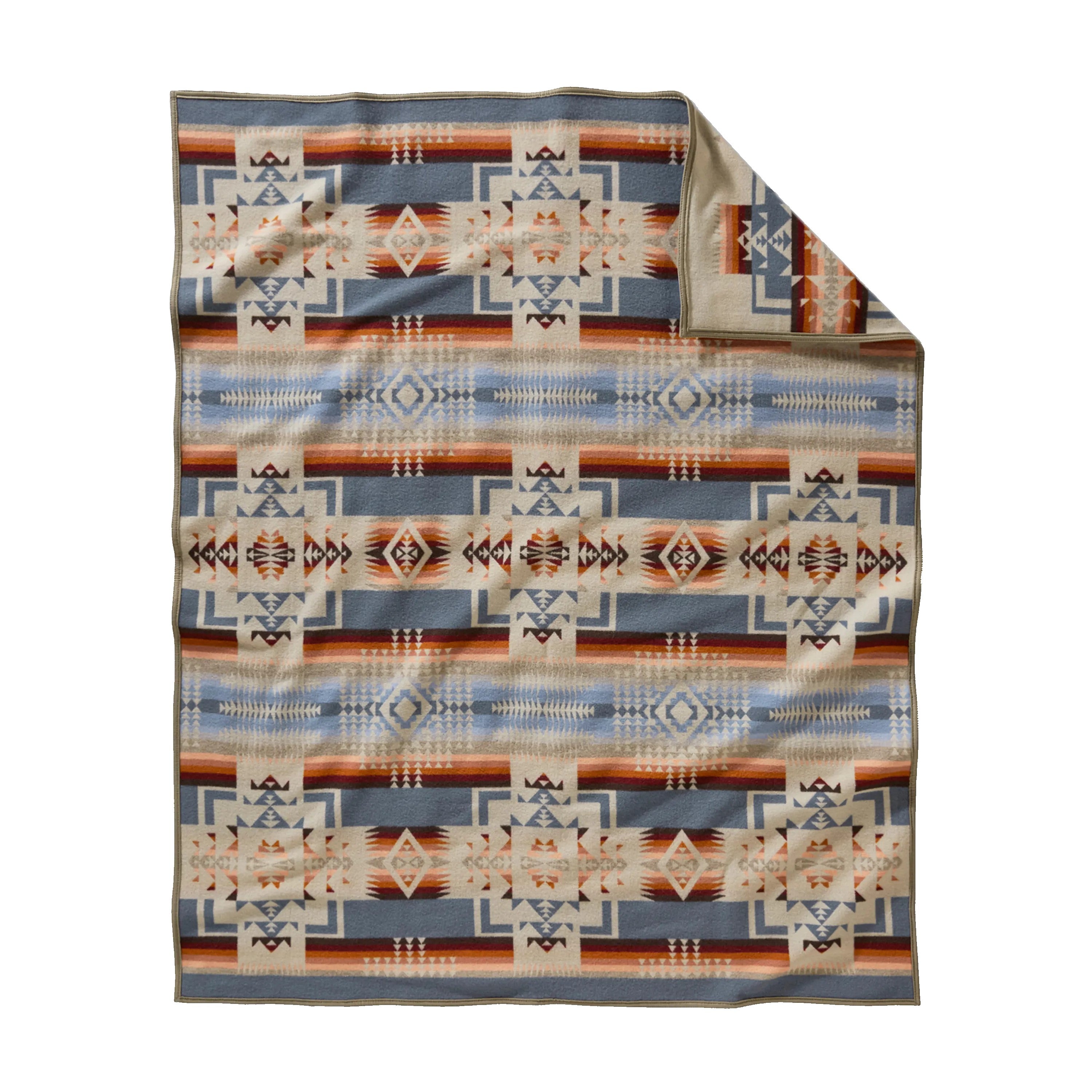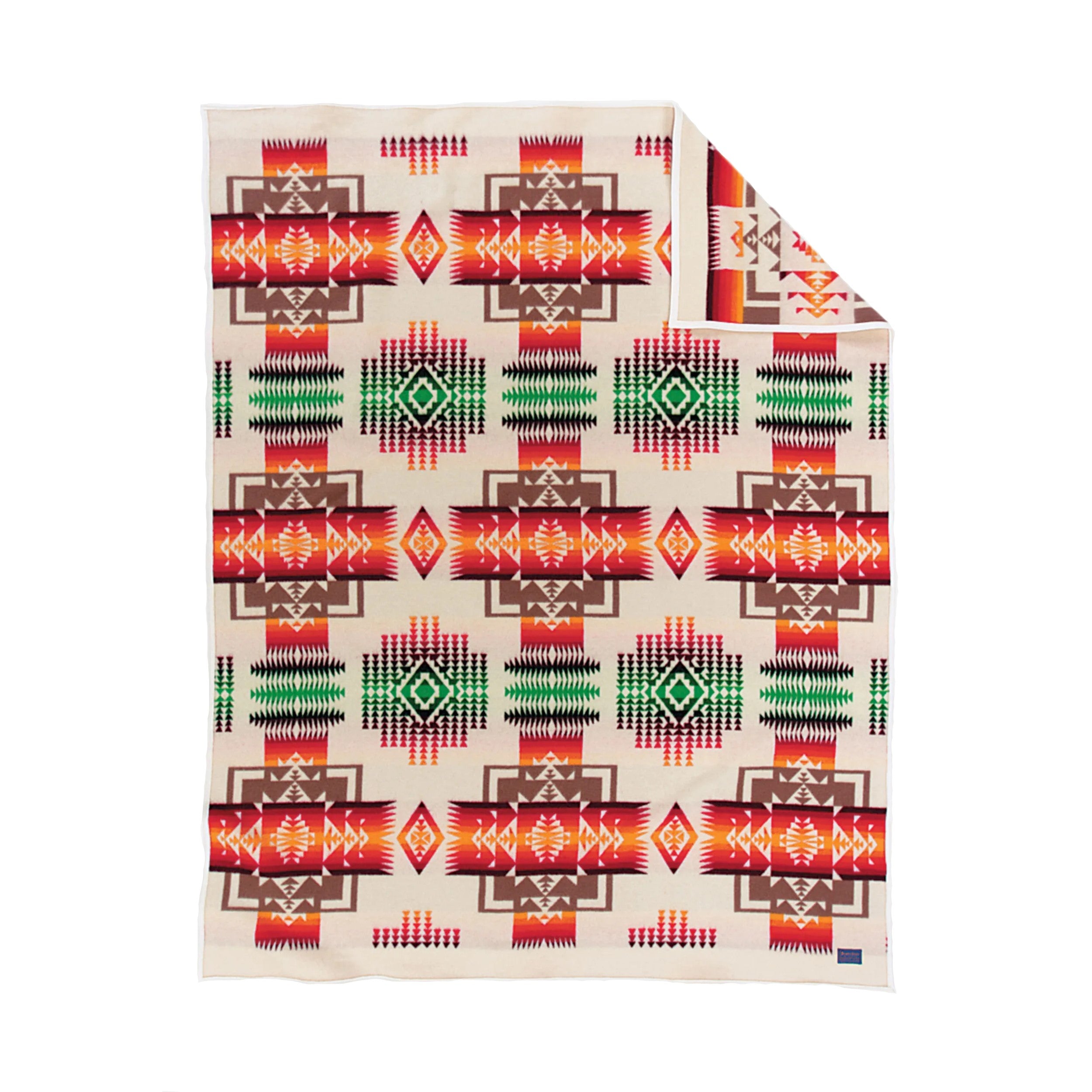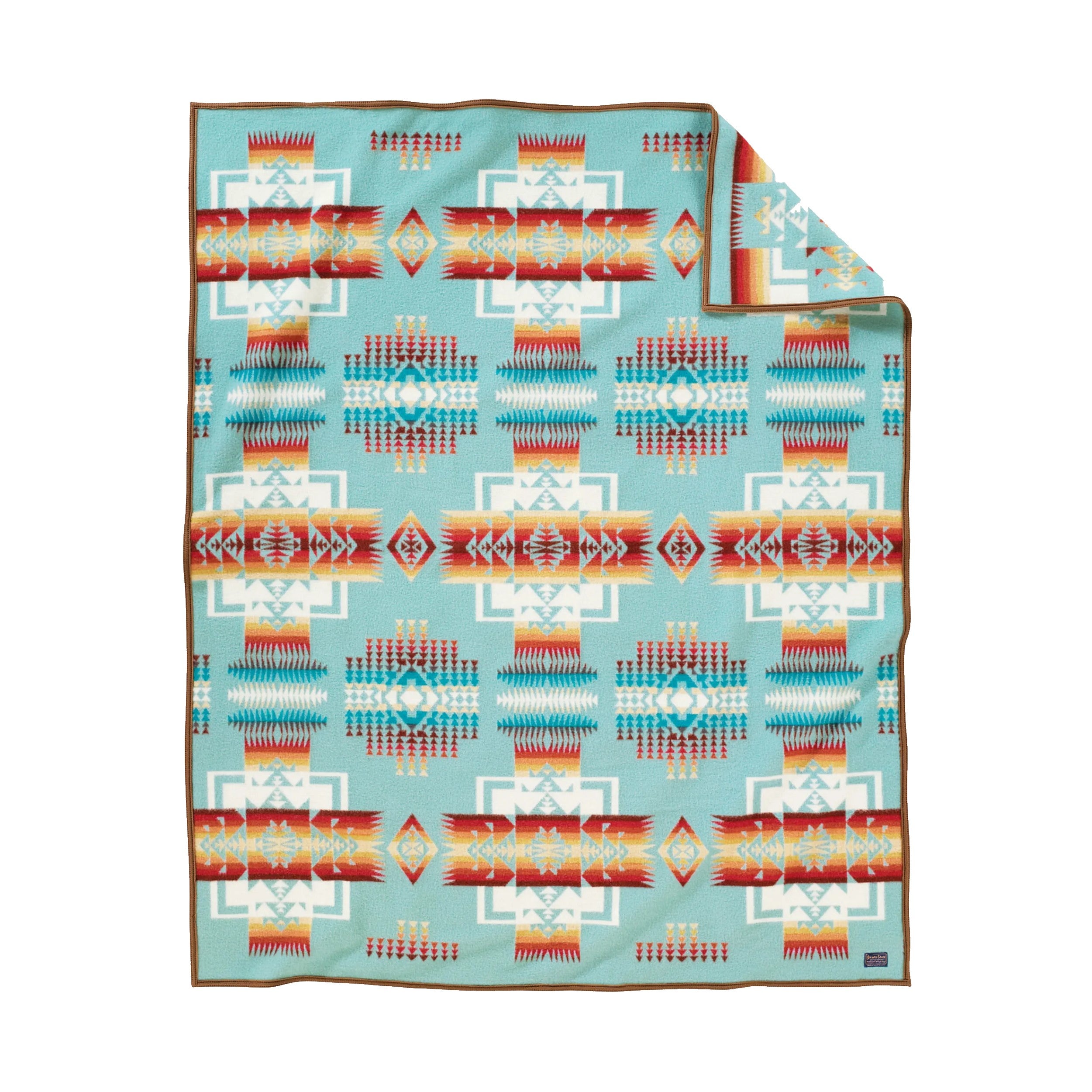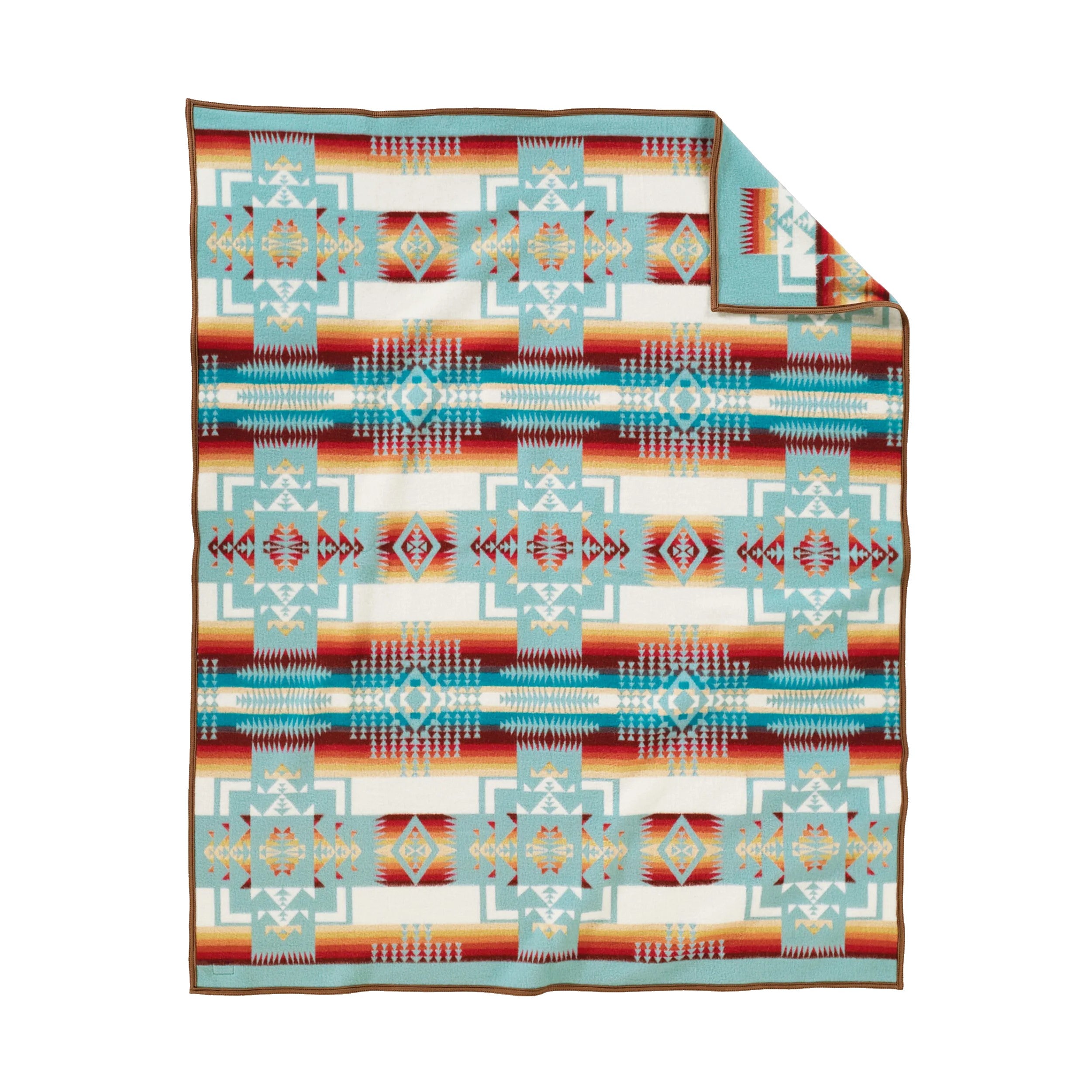 Pendleton Chief Joseph Blanket King Size | more colors available
Our relationship with Pendleton Woolen Mills
In the 90's we were asked to become one of Pendleton Woolen Mills first local retailers. Since then we have amassed 30 years of knowledge about Pendleton products. Resulting in a nicely curated inventory of our favorite blankets through the years. 
Estimated Delivery time
Continental US only: usually delivers within 5~7 business days

Detail
First woven in the 1920s, this USA-made wool blanket has been one of Pendleton's most popular designs ever since. Chief Joseph led the Nez Perce tribe native to northeastern Oregon in the late 1800s. Widely admired for protecting his people and speaking the truth, he is honored with this design, symbolizing bravery. Bold arrowheads represent the chief's courage, strength and integrity. Reverses for two different looks.
King is 108" x 90"; pattern will be rotated 90°
Napped; fabric is combed for a softer, thicker feel
Felt binding
Pure virgin wool/cotton
Fabric woven in our American mills
Dry clean
Made in USA
Pendleton Chief Joseph Blanket King Size | more colors available