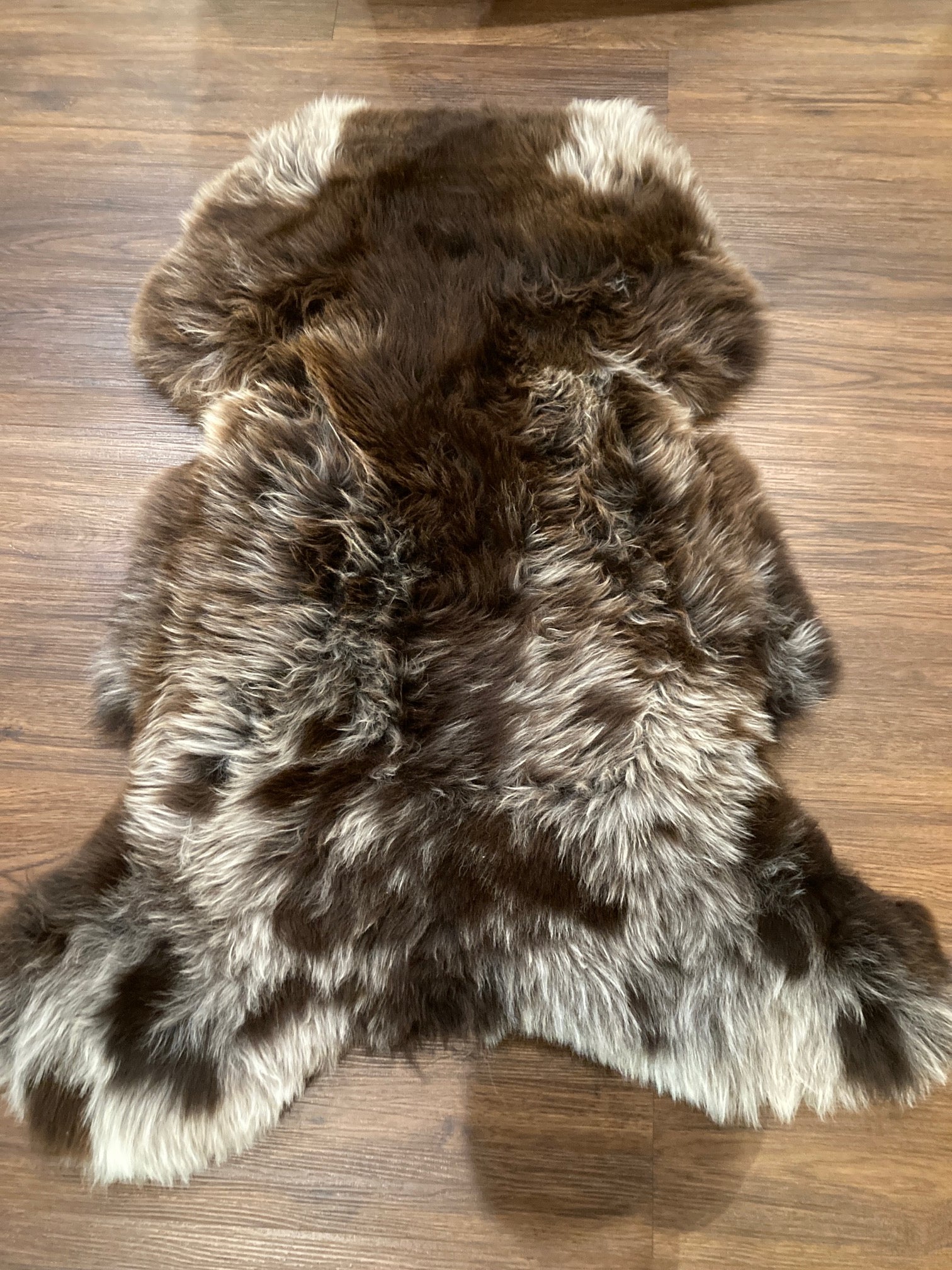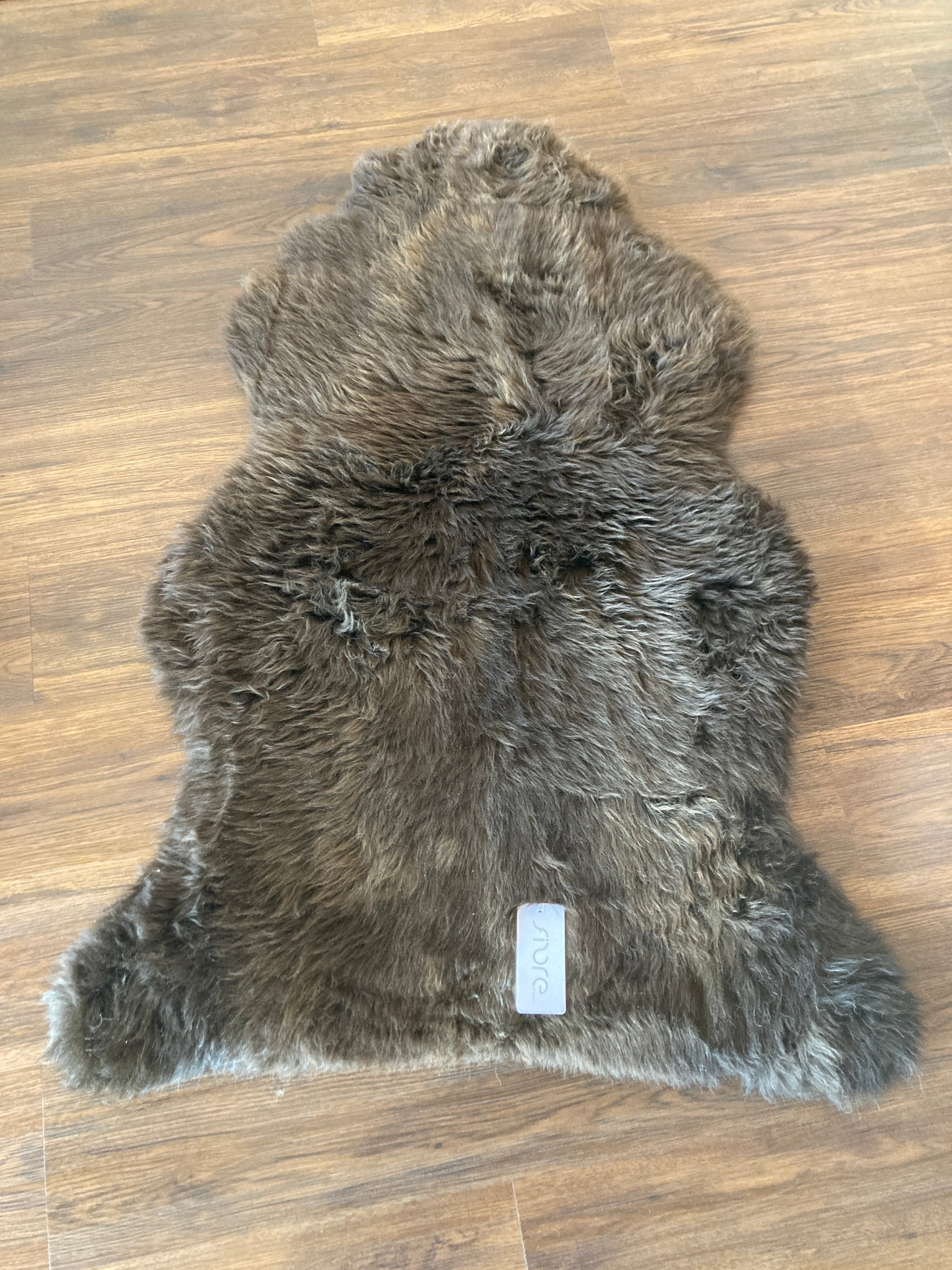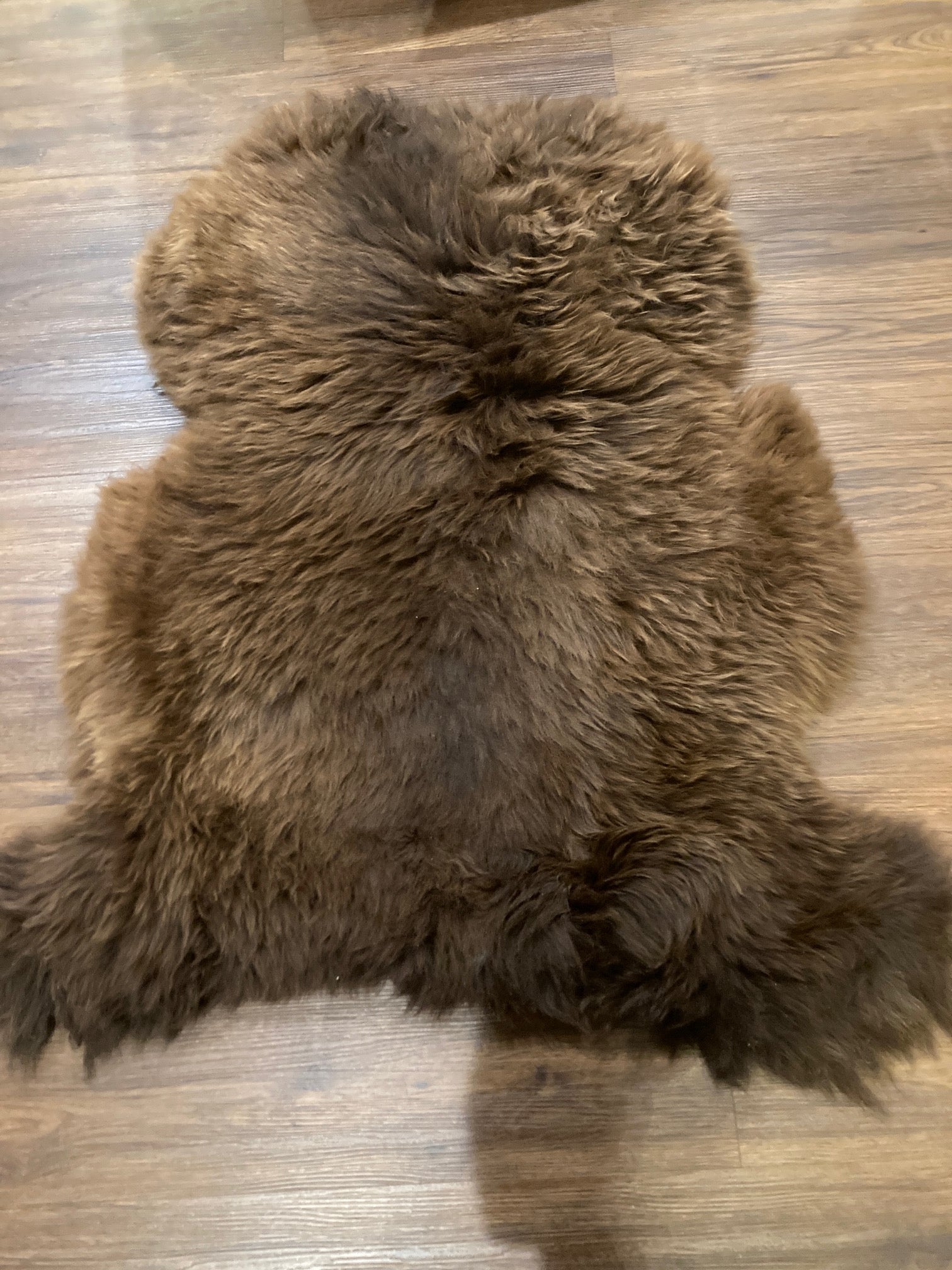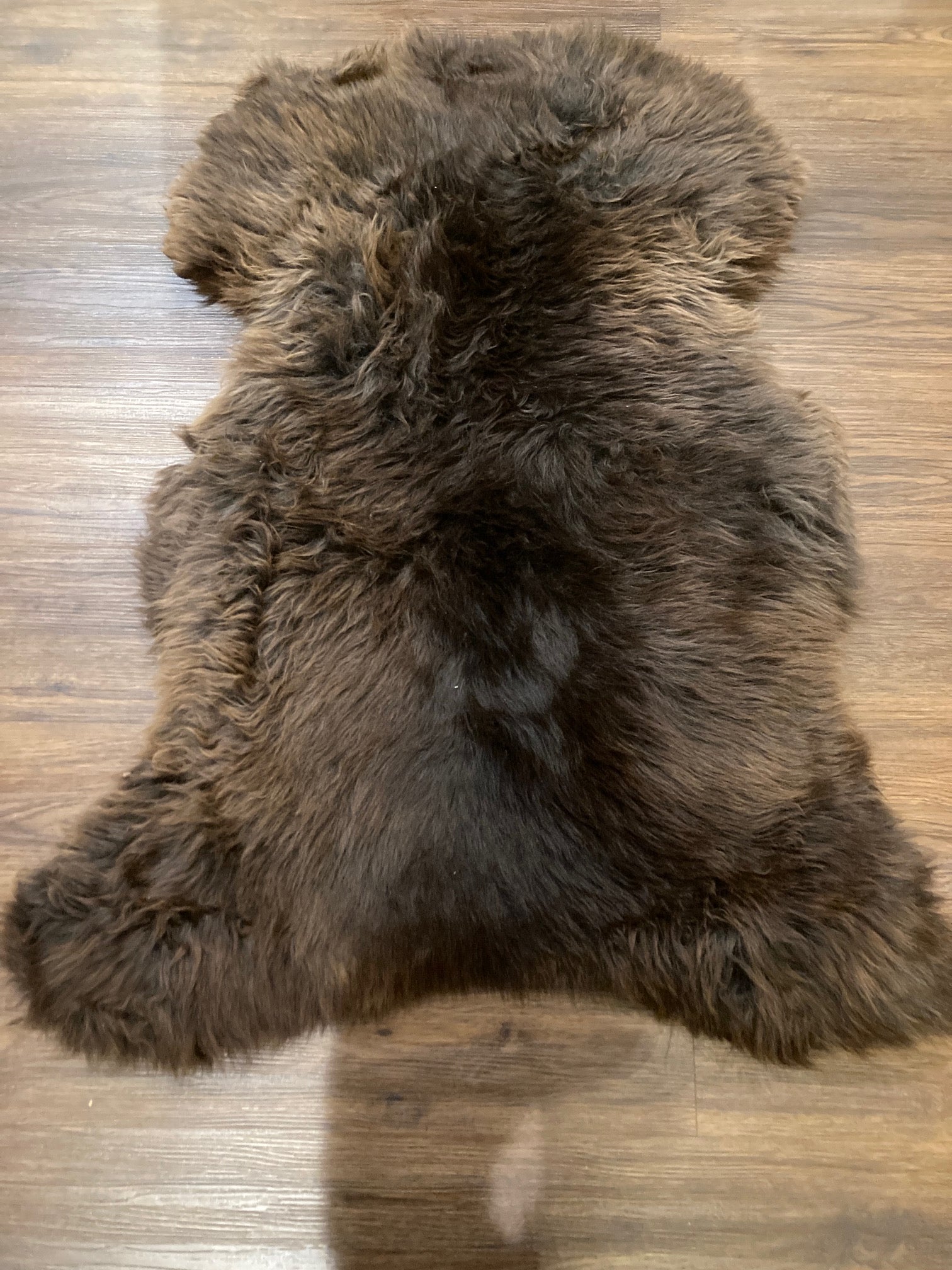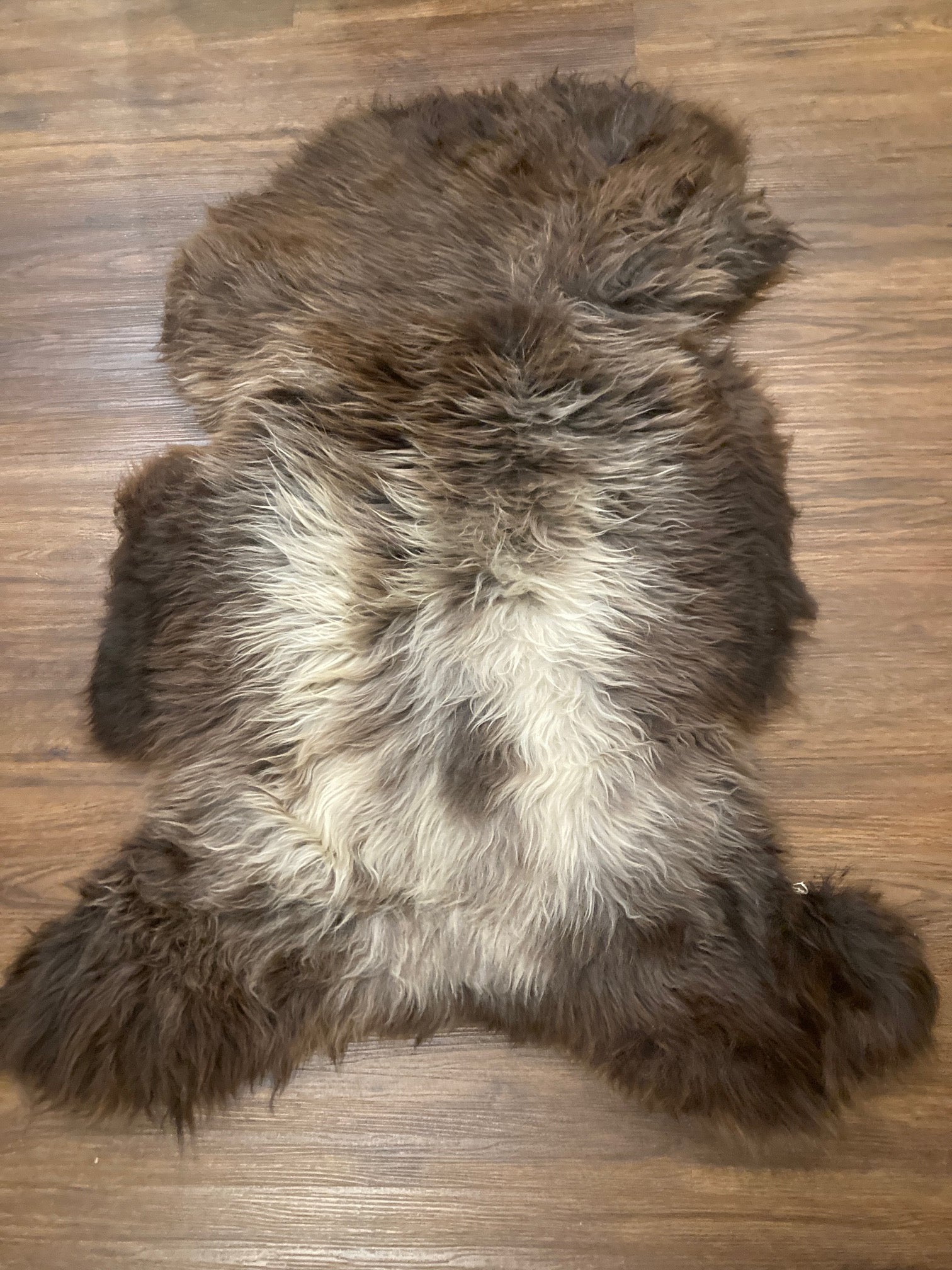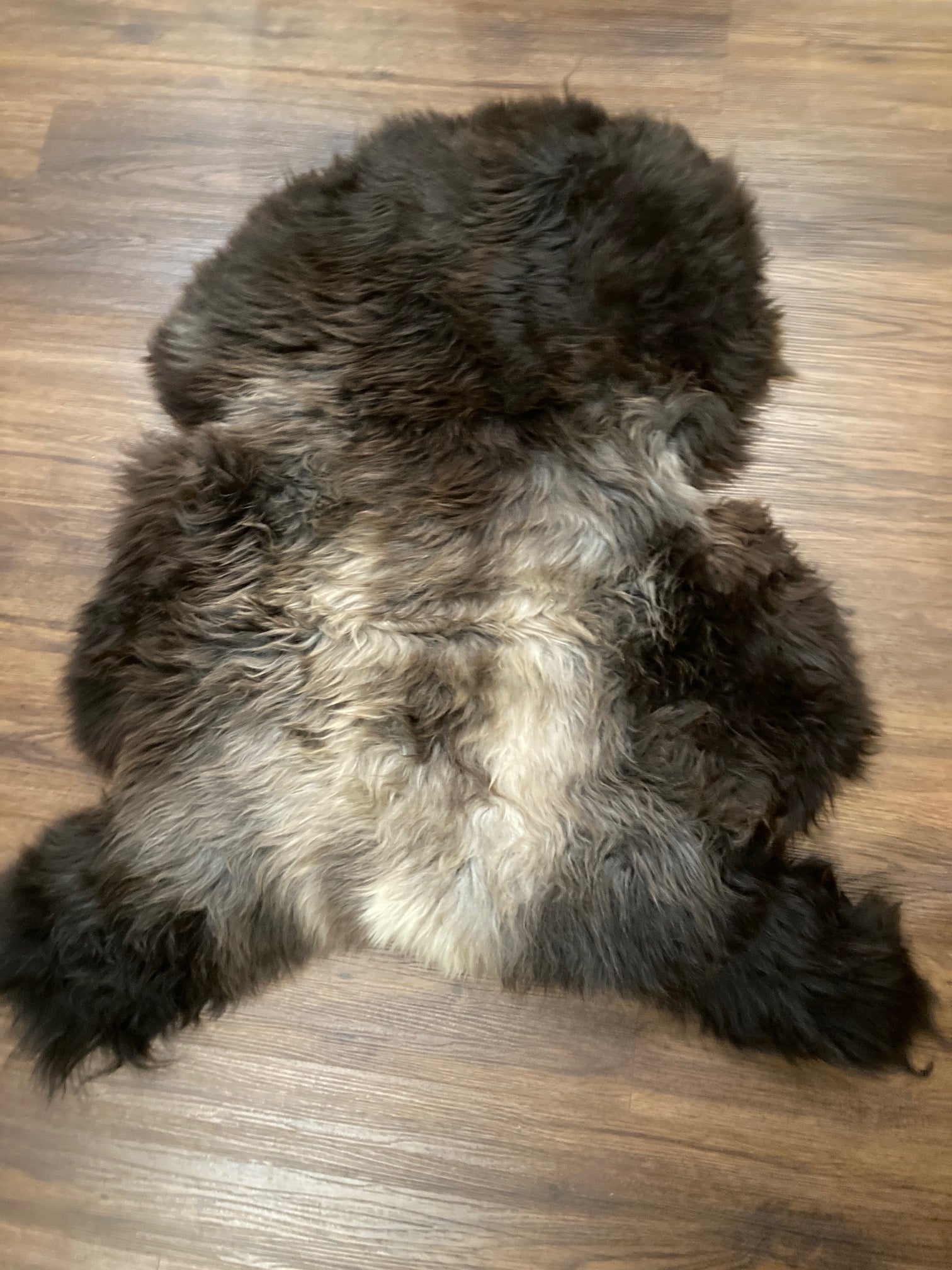 Sheepskin Rug Natural Brown Single Pelt
Each of these sheepskins are uniquely colored based off the sheep they come from. No dye added.
They add a great touch as a decoration,  rug, a chair cover, and much more. The natural fibers breath and stay cool in the summer and warm in the winter.
Pelt Dimensions: Roughly 35" x 23".
Wash
Hand wash at maximum 35°C / 95°F. Wash with mild detergents, wool washes or shampoos with neutral PH. Do not use detergents containing enzymes. Spin to remove excess water.
Dry
Dry on a line or dry flat. Stretch to shape wile still damp. Do not dry in direct sunlight or artificial heat. Always allow sheepskin to dry slowly. DO NOT TUMBLE DRY.
General Care
Brisk shaking and regular brushing of the wool helps restore the soft, fluffy appearance and feel of the sheepskin.
Sheepskin Rug Natural Brown Single Pelt