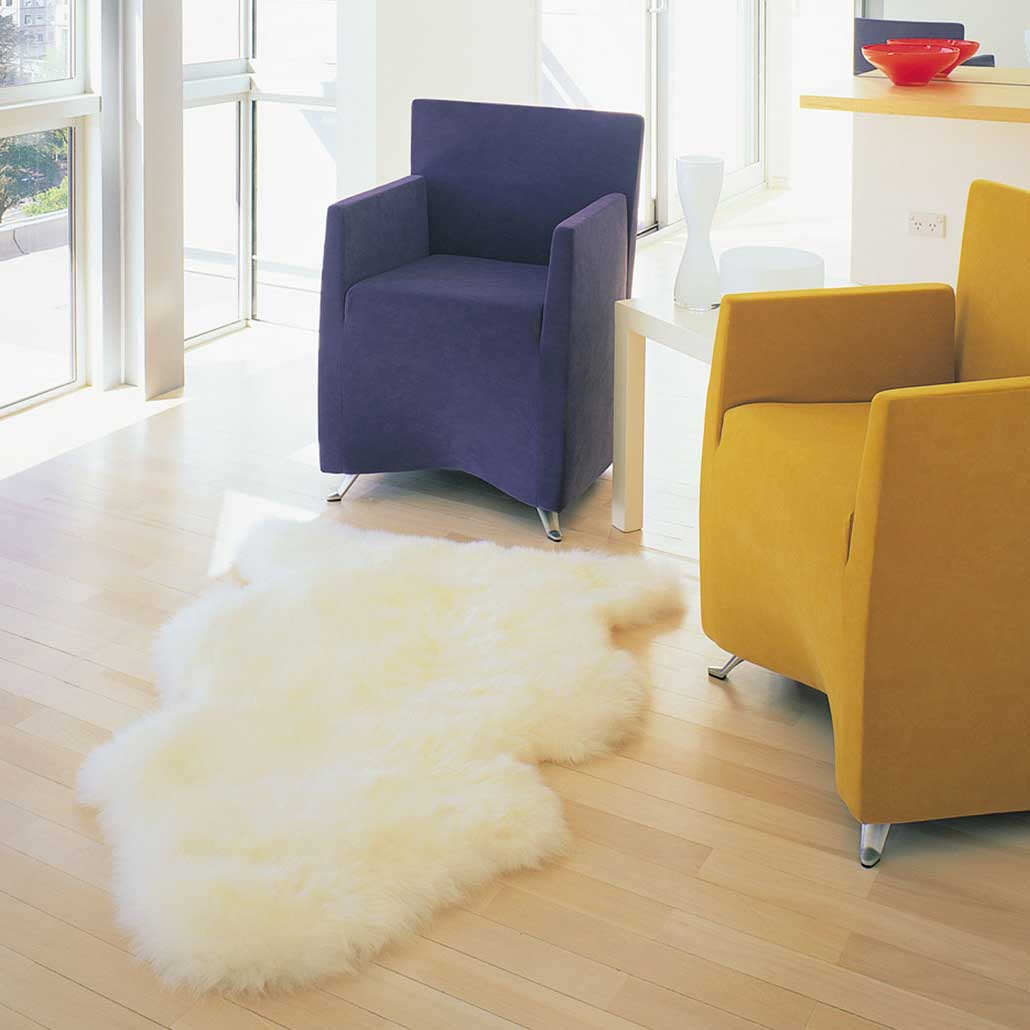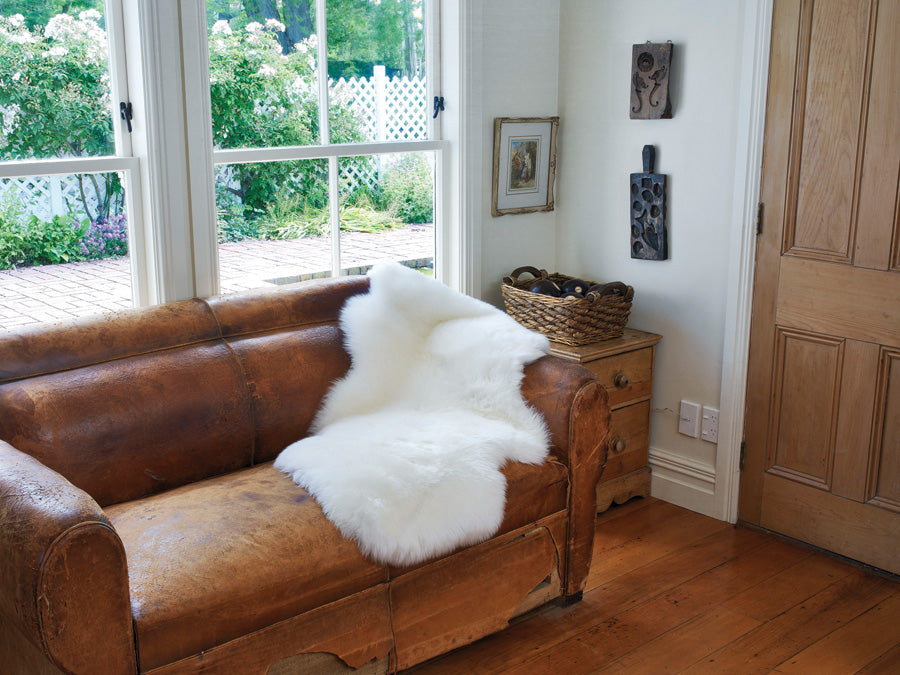 Sheepskin Rug in Ivory Single Pelt
 Sheepskin pelts are timeless and versatile.
They can be used as a rug, a chair cover, a yoga mat, and much more. The natural fibers breath and stay cool in the summer and warm in the winter.
You can trust our genuine sheepskin pelts to be thick and high quality. 
If you want multiple sheepskins sewn together, please call or text us at 503-747-0826 or email us at orders@sheepskinoforegon.com
*Sewing is Free with your purchase
Single Pelt Dimensions: Roughly 42" x 24".

Wash
Machine or hand wash at maximum 35°C / 95°F. Wash with mild detergents, wool washes or shampoos with neutral PH. Do not use detergents containing enzymes. Spin to remove excess water.
Dry
Dry on a line or dry flat. Stretch to shape wile still damp. Do not dry in direct sunlight or artificial heat. Always allow sheepskin to dry slowly. DO NOT TUMBLE DRY.
General Care
Brisk shaking and regular brushing of the wool helps restore the soft, fluffy appearance and feel of the sheepskin.
Sheepskin Rug in Ivory Single Pelt
Sheepskin Rug Ivory Single Pelt
I use for yoga practice. I bought my first one from Sheepskin of Oregon 35 years ago. Im just now replacing it.