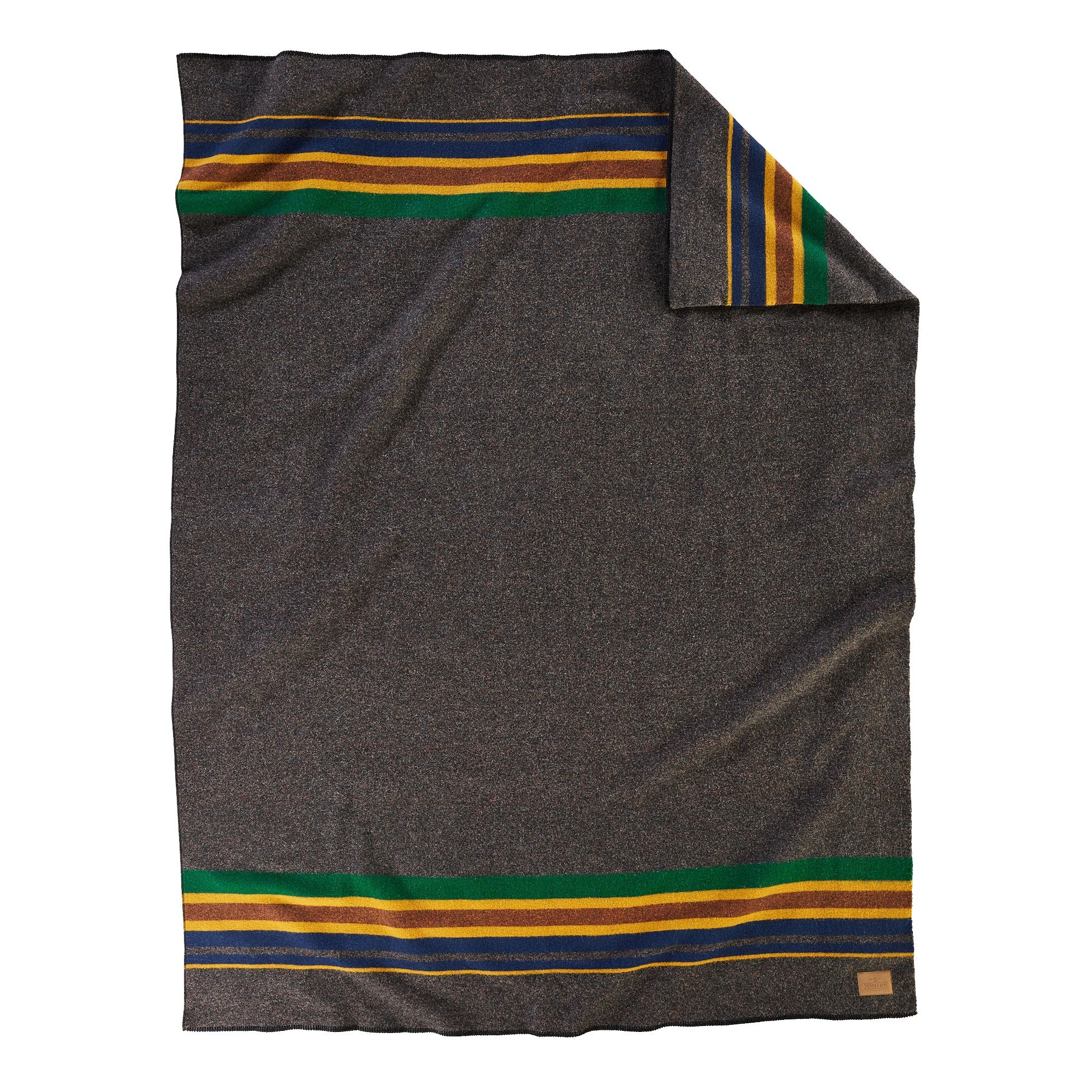 Pendleton Yakima Camp Queen Size Blanket
Our relationship with Pendleton Woolen Mills
In the 90's we were asked to become one of Pendleton Woolen Mills first local retailers. Since then we have amassed 30 years of knowledge about Pendleton products. Resulting in a nicely curated inventory of our favorite blankets through the years. 
Sleep soundly indoors or out with Pendleton's bestselling camp blankets. Famously durable and warm, they're modeled after the blankets early shepherds used to brave the elements of the Pacific Northwest—right where the rugged wool versions are still woven today. On the throw, stripes run vertically
Twin is 66" x 84"; Queen is 90" x 90"
Pure virgin wool/cotton
Fabric woven in our American mills
Dry clean
Made in USA
Pendleton Yakima Camp Queen Size Blanket
Pendleton Yakima Camp Queen Size Blanket
We LOVE our Pendleton blanket!
Superior customer service handling our telephone order, our beautiful queen size blanket arrived here in just two days. All in all, the entire experience couldn't have been better. Thank you!
Top of the Line Blanket
Bought this queen sized blanket for my husband for Christmas. It is a cozy, warm, and a beautiful addition to his bedding. He loves the coloring and cabin look. You just cannot go wrong with a Pendleton blanket. Delivery and communication were fast and reassuring. I received a text and email as soon as it was delivered so it did not linger as a temptation for porch pirates. Good job Sheep Skin of Oregon!
Frequently Asked Questions
How much do Yakima Camp blankets weigh?
Throw: ~3.2lb
Twin size: ~4.8lb
Queen size: ~6.4lb
They are pretty thick blankets.
Do you have to dry clean the Yakima blankets?
Yes, even with the mildest washing methods, blankets will lose 3"-6" in length. And shrinkage could increase with successive launderings.
Also, blankets may become stiff and dense, permanently changing the soft hand and smooth appearance.
Is the dyes used safe and non toxic?
Yes, the dyes that Pendleton uses are safe and non-toxic.
What are the edge treatments of the Yakima blankets? Is it hemmed, fringed, or bound?
The long sides of the Yakima blankets are finished with a whipstich edging. The short ends are left natural off the loom. No fringing.